Marrakech To Fes Desert Tours 3 Days 
Marrakech to  Fes desert tours 3 Days offers fabulous experiences in Morocco´s most attractive sahara desert,  from the Atlas mountains; The rural berber villages of the countryside and into the Sahara Desert itself.  There is also one very unique stay in the Sahara dunes where we travel in and out by camel and stay in a Bedouin style camp. If you have a short stay and want to start your tour in Marrakech and ends it is Fes
Day 1 – Marrakech – Ait Benhaddou – Dades Gorge
Your Tour  start in the morning where you will meet your guide We pick you up after breakfast at your hotel/Riad and we start driving  on our 3 days marrakech desert trip journey through the Saharan landscapes of both the Hamada (stone desert) and Erg (dune desert).  Our first visits include Ait Benhaddou, Ouarzazate Skoura Palmeraie, where an ancient Kasbah once held treasures of the silk route in desert oasis terrain, followed by a visit to the spectacular Dades gorge.  Overnight in a Hotel.
Day 2 – Dades Gorge – Todgha Gorge – Erg Chebbi dunes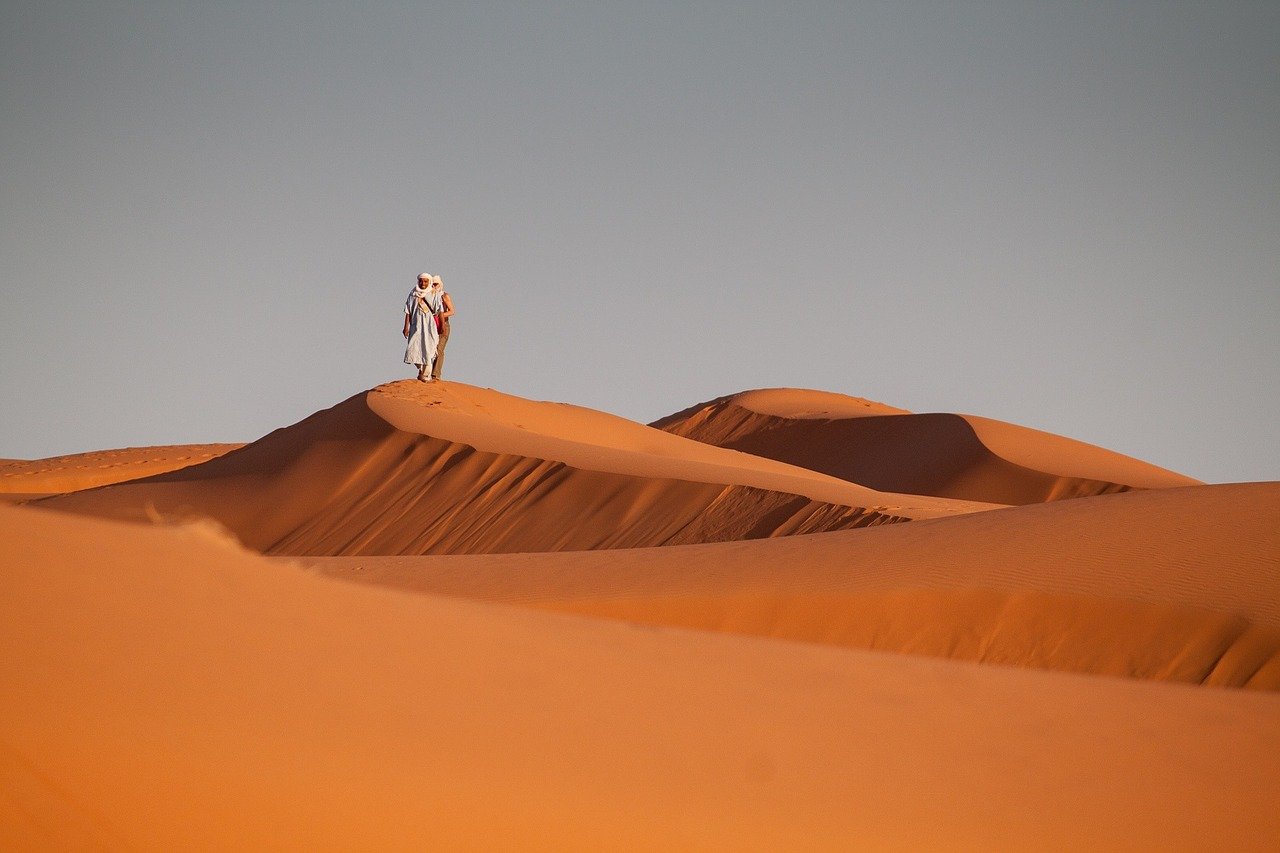 we continue our drive in the the magnificent Erg Chebbi dune landscape.  Morocco's most famous Saharan dune is just breathtaking and transforming to the soul.  On foot or camelback you have the option to travel into the remote dunes until our Nomadic style camp hidden in the dunes.  An evening sunset climb to one of the higher dunes is customary followed by dinner and perhaps a campfire experience and Berber songs and storytelling can be arranged.  Breakfast, lunch and dinner included. Accommodation in a desert camp. 
Day 3 – Merzouga – Ziz valley – Ifran – Fez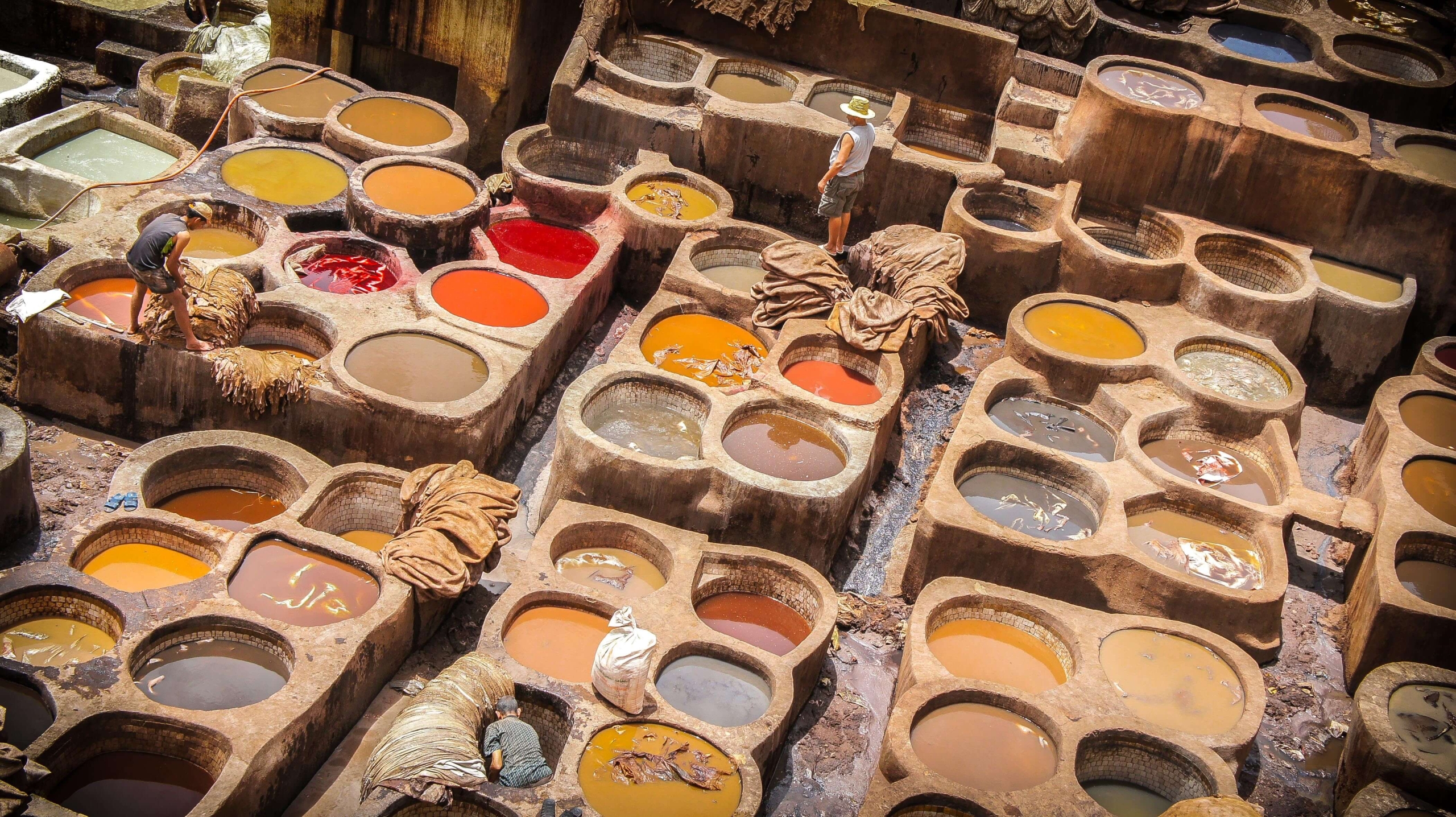 Early in the morning, enjoy sunrise from the dunes of Erg chebbi at 20 km away of Algeria, breakfast in the camp and camel ride back or walk with the caravan to the hotel at the dunes line for a shower. We drive afterwards across the ziz valley we will pass through the clean and the most modern city in the country Ifrane arriving to Fes, its  medina is Founded in the 9th century and home to the oldest university in the world what makes it the spiritual and cultural heart of Morocco.
Marrakech to  Fes Desert Tours 3 Days Visited Places
Atlas mountains
Ziz Valley
Tizi n'Tichka Pass
Ait Benhaddou Kasbah
Ouarzazate
Valley of roses & Todra Gorge
Errissani Traditional Markets
Erfoud
Berber village
Sahara Desert
Travel Experience
Desert Morocco tour experience
Moroccan Culture & People, Food & History
Berber family
Camel trekking
Berber music and animation
Sleeping in desert camp
Highlights
– View the stunning contrast of the Sand dunes desert landscapes
– Enjoy authentic Berber's hospitality
– Taste delicious traditional Berber food
– Explore one of Morocco highest desert dunes
– Ride in a 4×4 in Sahara & Atlas Mountains
– Spend 1 night under the tents or under the stars
– Spend three full days seeing the best of what Sahara has to offer
Quick Facts
Duration: Three Days
Pick-up points: Your Marrakech Hotel
Drop off Point: Your Fez Hotel
Essential Information:
Why Us " Women Best Travel" ? for your Marrakech to  Fes desert tours 3 Days
– Pick-up from your hotel, so you spend the maximum time in Sahara Desert & Atlas Mountains,
– Private tour at your own pace– Top Rated tour, with 5 star customer feedback and a Excellence reviews from Trip Advisor
– One guide that is with you from the moment you start the tour until you leave, taking care of your entire trip.  
About our Morocco Travel Agency 
we take you to the attractions of Morocco from historical sites of the medina of Fes and Marrakech , Atlas mountains, Sahara desert  To sharing experiences with local women because we believe the best way to have a positive impact locally is through connecting and forming quality relationships.We do our best as a local team to create a sustainable change for women in our country. Doing so helps us create experiences that will truly be of value for everyone we look forward to maintain the genuine culture of local communities in Morocco and. our hope is reminding our intangible heritage through our sustainable journeys.
What to bring:
– Valid passport – Money for Personal Spending and Monument fee.
– Warm clothes for night – Camera, Sun Cream, Creams and Pens for Berber women (optional
Marrakech to  Fes desert tours 3 Days  will  take you off the beaten tracks through less undiscovered places where you can experience a sense of wilderness,  Camel ride in and out of the Erg chebbi dunes, breathe clean air of the Sahara desert and explore the diversity of wonderfully changing landscapes with splendid undulating sand dune