7 DAYS MOROCCO RETREATS
On this Morocco Retreats you will find what you look for , creating  lasting memories, disconnecting  from everyday stressors, reconnecting  with the parts of yourselves  that are sometimes forgotten. a Women only retreat aims to recharge you, push you with new adventures,Explore new cultures this retreat takes place in one of the fascinating beaches of Morocco "Taghazout ", a village on the coast of Morocco, not too far from Adagir. The village  is made up of pretty white and blue buildings which are located literally on the coast with the buildings starting right at the edge of the beach only a few meters from the white crash of the waves.
Other Morocco Retreats can be organised for Private Groups In Marrakech, Agadir and Taghazout, you choose what suits you more, Women Best Travel organise for you customized  Retreats .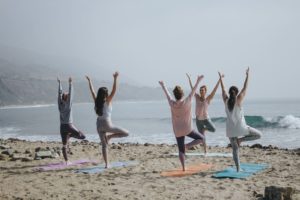 What is included in this Morocco Retreats
8 days, 7 nights accommodation
5 day surf course ( total of 10 hours lesson )
10 yoga sessions ( total of 10 hours )
Sangria night on the beach
Entrance pool party + free drink
Agadir / Marrakech  airport transfer
Breakfast + lunch + dinner
Excursion to Paradise Valley + Argan Oil Cooperative + souk of Agadir (local market )
Accomodation: Villa in Taghazout surf  village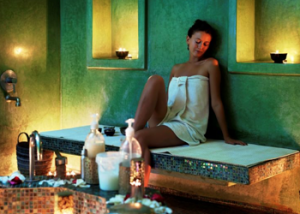 8 Days atlantic tour on the coast of Morocco
Day 1 Arrive to Marrakech
On your first day of your Atlantic tour on the coast of Morocco    you will be  greeted upon your arrival at Marrakech airport  by Womenbesttravel representative and  transferred to your hotel to spend the night.
Day 2 Marrakech Essaouira
After Breakfast at your Hotel/Riad, we will drive to Essaouira known also as Mogador is on the Atlantic coast 170 km from Marrakesh. enjoy a relaxing day at your peace in this beautiful seaside city where there are plenty things to do including water sports such as kitesurfing and windsurfing, exploring the fishing markets for fresh seafood and traditional souks of the small medina of Essaouira. On the way there is a chance to stop and take pictures of goats on argan trees by the road and visit Organic Argan oil cooperative that is a form of social and organizational associations that give visitors a great chance to witness the products being made. In rooms adorned with argan trees, women use ancient tools to hand press oil from the kernels. it is interesting to see the process like an open air museum.
Day 3 Essaouira Agadir
We will start the day driving  from Essaouira towards Agadir. On the way we will stop to visit sidi kaouki beach, a wonderfully sleepy little village just thirty minutes away.from Essaouira  known for its undisturbed sand dunes and argon shrubs. Next stop will be Taghazout a world-famous surfing spot. If you like water surface sports, this is the place for you. It has also an  excellent sea views and the pleasures of fresh Atlantic Ocean air. by evening we will arrive to  the new (and very European) city of Agadir where you will spend the night in your hotel .
Day 4 Agadir-legzira beach-sidi ifni
in the morning we will continue our journey towards sidi Ifni, the last city surrendered by the Spanish colonisation in 1969. You will have a relaxed and stimulating – visit with The Spanish flavor and Art Deco architecture of this city. not far from sidi ifni ze find legzira beach most famous for its giant stone arches (and they really are impressive), One of them collapsed in 2018 however the remaining arch is still spectacular. Overnight and dinner in your hotel in sidi ifni.Morocco Retreats 
Day 5 Sidi ifni Tafraoute
After breakfast we  continue to the Anti Atlas where we visit the towns of Guelmim and Tafraoute, this secluded oasis is where  you'll find ancient traditions, genuinely friendly people far from Morocco's big cities This region is full of nice sites to discover like small oasis full of palm trees, ancient rock carvings, interesting rock formations and the almond trees in full bloom from February on. in the evening you have some free time to enjoy a walk or even rent a bike to explore the city. overnight in your hotel in Tafraoute.
Day 6 Tafraoute Taroudante 
In the morning Departure  via Chtouka Ait Baha to the town of Taroudant also known as little Marrakech, located  in the fertile Souss valley at the foothills of the Anti Atlas mountains,that are teaming with Berber culture. Stroll in the shade of the ramparts, whose walls are steeped in history and whose towers have stood tall for five centuries to protect the former capital of the Saadian sultans.  Dinner and overnight at the hotel. 
Day 7 Taroudante Marrakech
After breakfast we drive to Marrakech via the Tizi-Test pass in the High Atlas, we will visit the Tinmel mosque, In a small village,  The Mosque was built near the tomb of Mahdī ibn Tūmart (d.1130), the founder of a new religious doctrine that advocated monotheism and strict moral reforms. Then we continue our way to Marrakech where you will have a sightseeing tour to explore the city, its monuments,palaces and gardens.
Day 8 Departure from Marrakech
According to your flight details, we will assist and transfer your to the airprot of Marrakech or casablanca, and thank you for visiting Morocco and for choosing WomenBestTravel as your trusted travel company for your Two week Morocco Tours & Trips 15 days Morocco Holidays.
Visited Places
Essaouira and Agadir
Marrakech  Medina
Sidi Ifni 
Tafraout
Legzira beach
Taghazout beach
Atlas Mountains
Berber villages
Atlantic ocean
Morocco Retreats