Is Morocco safe for a group of girls?
Most of female travelers ask me the same question before coming to Morocco, Is Morocco safe for a group of girls? or for women in general. From my personal experience, Morocco is a safe country I live alone in Marrakech for about 10 years now since I moved from my village to university I go to nontouristic places and they are still quite safe.
Like any place in the world, you just need to use common sense, police are everywhere in all the tourist places in the city  (Jemaa el Fna Square/Old Medina/New town…..)  because Tourism is a major industry in Morocco and the last thing authorities want is bad publicity for the country.
If you don't have a lot of travel experience definitely it is different for a woman traveling in Morocco than traveling to a Western country. overall most well-traveled areas are quite safe.
Cat-calling and some lewd comments can be targeted frequently to both Moroccan and foreign women and the best response is to simply ignore those remarks, and salespeople can be pushy to the extreme. Depending on where you're from, this will either not bother you at all or make you quite uncomfortable. What it shouldn't do is threaten you.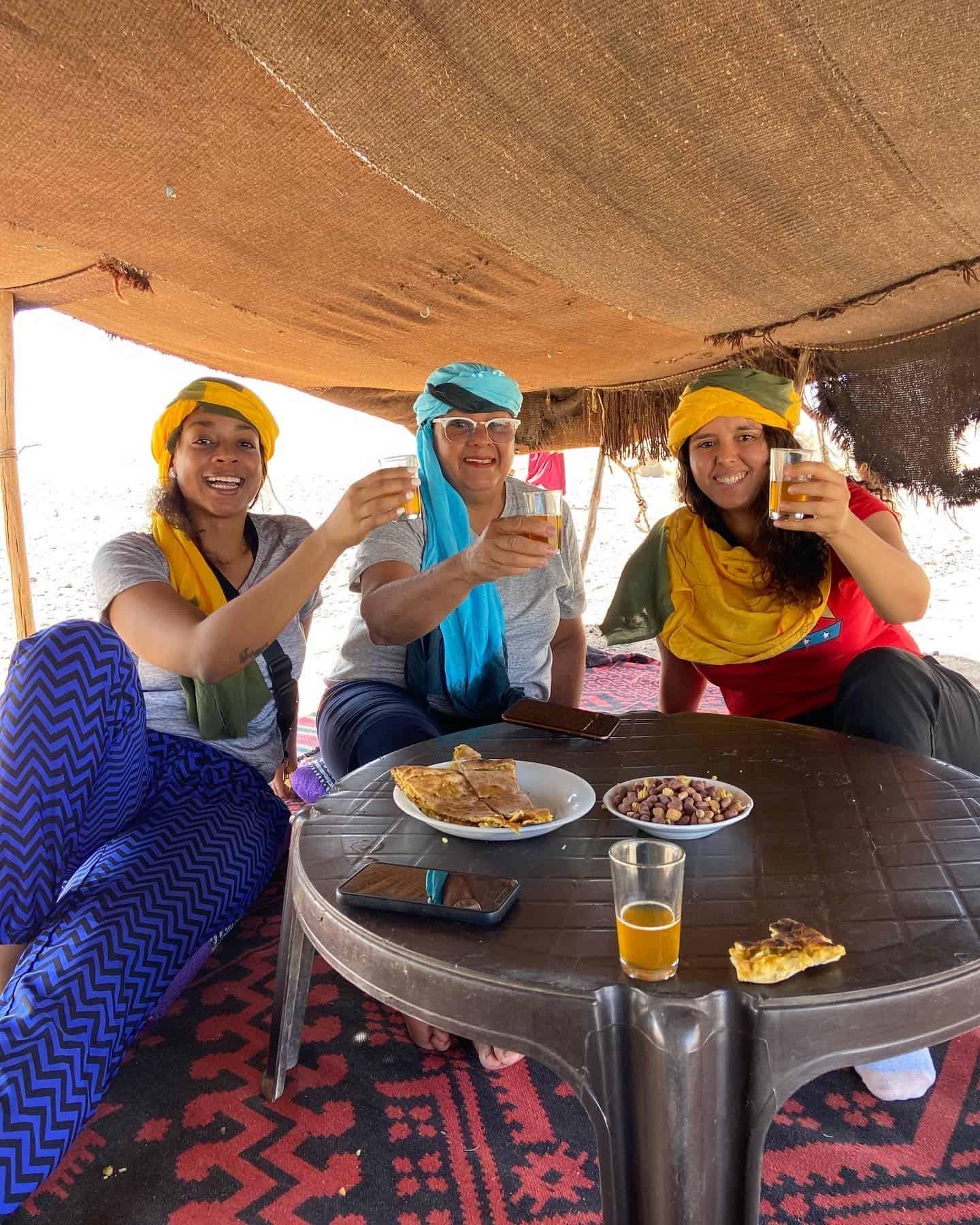 There are  some rules and tips to follow when traveling around Morocco :
When Walking in the medinas  (the old town of Marrakech or Fes ) at night try to avoid empty streets that you are not familiar with as it is really easy to get lost and you can't find your way back, In the new city it is fine to walk around even late at night as there are many night clubs and restaurants there.
Consider what you wear, Morocco is still a  conservative country, and many women walk around with their hair covered and  Dress modestly. so it is better to avoid skimpy tops, shorts, and revealing clothing.
Don't be afraid to say no you will have people randomly approach you on the streets and ask you where are you from, telling you that they can show you a quicker way in the streets of Medina and in the souks they will try to get you to enter their shops, in this case just say "No Thank you".