Travel Agent Morocco Specialist
Meet  FADOUA ATIF  Travel Agent Morocco Specialist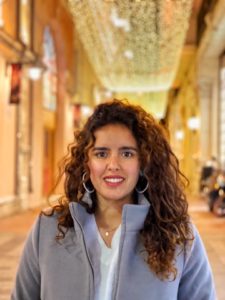 Hi, I am Fadoua I spent years working as a trip organizer and a tour leader for travelers in Morocco what gave me the opportunity to meet many female travelers from all around the world and help them organize and create their dream trips in my home country Morocco And one day I decided to share this wonderful feeling with others. The result is Women Best Travel, a special unique tours for all travelers out there dreaming about Morocco. come join me for these life-changing adventure experiences that take you out of your comfort zone to the most magical attractions of Morocco from historical sites of the medina of Fes and Marrakech, Atlas mountains, Sahara desert  To sharing experiences with locals because I believe the best way to have a positive impact locally is through connecting and forming quality relationships. I do my best as a local to create a sustainable change for women in my country. Doing so helps me create experiences that will truly be of value for everyone. I look forward to maintaining the genuine culture of local communities in Morocco and my hope is to remind my intangible heritage through my sustainable journeys.
Designed for you, by you, with our help and expert guidance. 
Things to think about for your tour: 
Would you like a standard or luxury tour?

The difference between a standard and luxury tour is the places you stay at night, and the restaurants we escort you to.
For our standard tours, we stay in gorgeous 3 and 4-star riads or hotels.
For our luxury, we'll accommodate you at one of the best 5-star luxury hotels and riads in Morocco.
More information on our luxury tours is found on this page.

How many days do you have to travel with us?

We can accommodate almost any tour length, from day tours in the city to month-long adventures. It's up to you.

Where would you like to go? (The desert, the beach….)
What are some things you would like to see? (Historical sights, nature, local culture…)
Do you have any requirements for pick-up or drop off?

We can pick you up and drop you off from any riad or hotel, or airport.

How many people are in your party? Are you traveling with children?
Let us know all this information, and we'll create the perfect tour for you! 
Luxury Tours:
Our luxury tours are a great option for any customer. It is for those who desire a more luxurious trip, are on a business trip or honeymoon, or want to be sure they're surrounded by all the opulence that is Morocco. You will stay in the VIP tents in the desert, which are well decorated with furnished, be taken to only 5 star riads and hotels and offered only the best food that Morocco has to offer. Traveling on a luxury tour allows you to experience the country luxuriously.
Day Tours 
Staying in the city (either Marrakesh, Casablanca, Fes) and would like someone to show you around? Our private guides offer an amazing way to see the city while feeling safe, and able to truly experience all there is to offer! It can be difficult to navigate a new place, let alone in a foreign country. But we'll take you to all of the amazing places in the city to see, let you meet some of the locals and even help you to do some bartering when shopping. Having a day guide helps you to ensure that you're getting the most out of your experience, and you're staying safe.
t can be hard to determine what to do, what to see, where to eat, where to stay…with all the beauty that is Morocco! Leave that to us as your travel agent morocco specialist. We can work together to understand what exactly would make your perfect tour. Just let us know how many persons in your trip, how many days you'd like to spend with us and what activities you enjoy normally.
There are also tour itineraries on deck we have that we can share with you. From Marrakech to Fes, or a grand Morocco tours, TOURS FROM CASABLANCA, TOURS FROM MARRAKECH, TOURS FROM TANGIER, TOURS FROM FEZ
we have various example itineraries from previous tours you can review.
No matter what you decide,  we will make your tour as seamless as possible. Your driver will pick you up directly from the airport or your riad, and escort you comfortably in your own private, air-conditioned Land Cruiser. Although your itinerary will be prepared, you will have the flexibility to stop anywhere you like to travel at your own pace.
Let us know your Morocco Travel interests. We Guarantee to show you The Best of Morocco!
Women Best Travel is a female-owned company that specializes in Morocco travel, we Arrange for you to Discover "exclusive and personal" experiences. You'll see what the regular bus Group tours don't show and what the tour agents may not know about, taking you beyond the standard tours. we combine Culture, History, Berber Culture, architecture, history, and storytelling in one powerful experience of Morocco that no other tour company can match. 
We specialize in various types of Morocco Private tours such as, Marrakech one day tours, luxury safari holidays, atlas mountains walking tours, Sahara desert adventure tours, imperial cities, and cultural tours of Morocco, those that focus on the best places to see in Morocco, visits to the majestic Atlas Mountains, the Sahara Desert with a special focus on local history and culture.
Entertaining and informative private  Morocco Travel Company Marrakech Best Travel Morocco Tours Holidays with an award-winning professional Moroccan Tour Guide.
Book with confidence Premium Trips & Tours to Morocco 2021/2022 Best  Morocco Tours with a Travel Agent Morocco Specialist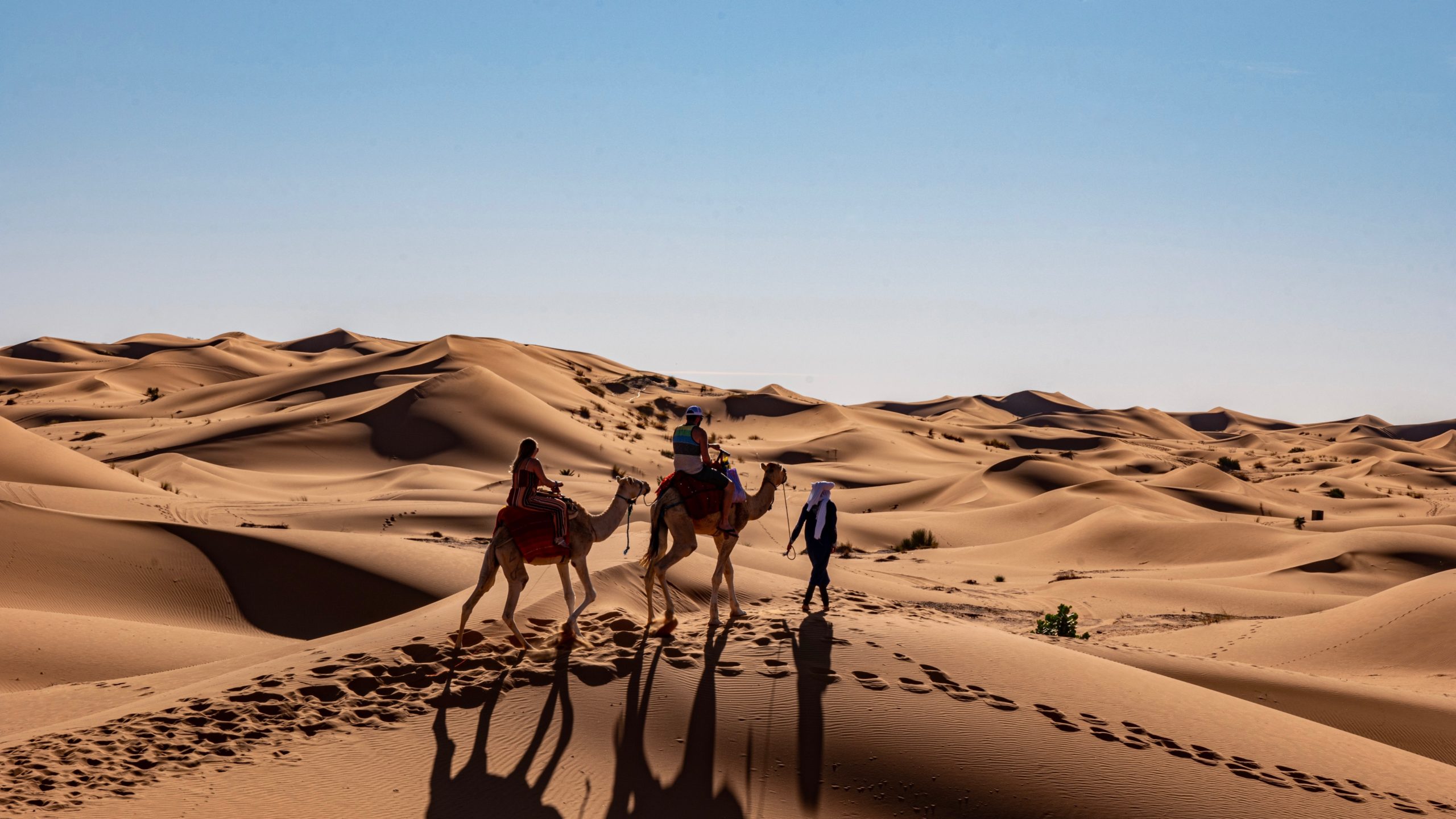 We also ensure that you are always in the best and most experienced hands with our professional tour guides and drivers. Our company's drivers and guides are all qualified and accredited operators who meet the strictest standards and guidelines in safety and care. Our priority is always ensuring that you are safe, rest assured, you cannot go wrong when booking your tours with  Women Best Travel Tours  Company. We are very passionate about our job, which is why our tour guides will go to extra lengths to make your experience the best! We know all the best tourist destinations in and around Morocco, amazing hidden places, interesting stories, and much more…
Women best travel is the ideal way to see Morocco in optimal time and according to your desires. It befits a small group, such as a family, a small group of cruise passengers, or businessmen having a free day in their schedule. This is the best way to travel in Morocco, guided by nothing but your own interests, time, and pace. This can best be accomplished with a private tour.
As you make your decisions regarding your trip to Morocco, you're most likely looking for a safe, credible, and highly recommended guide to spend your days with.
we believe that you should have someone who isn't limited in supplying you with all the relevant details for the places you'll visit and can also enrich your personal experience as well as your own perspective of this mystical land.
From Desert Tours, Culture & History City Tours, Morocco Mountains Trekking,  luxurious tours to off-road adventures, we design itineraries focused on your specific needs, interests, and expectations, providing the flexibility to explore Morocco escorted by the top service you deserve.
You can find itinerary samples here.
Morocco is exotic. Everything from the unfamiliar sounds and intriguing smells, the unforgettable mystique of the huge golden dunes of the Sahara desert, and the grandeur of the Atlas mountains will leave you speechless.
You will feel like you have stepped back in time, to a place where age-old traditions are practiced as they have been for hundreds of years. Moroccans are some of the friendliest and most hospitable people around, and you will most likely feel as though you are just part of one big extended family.
Specifically tailored personal exploration of Morocco is our expertise. Unlike commercial tours, we specialize in people. as Travel Agent Morocco Specialist, the dynamics between our guests and us are unique and fun. Traveling together will undoubtedly provide you with memories that will last a lifetime and leave you with a taste of more. Choosing the right travel company to help you navigate your way is one of the most important things in having a successful trip.
Enjoy Morocco in a more profound way, get to know the country on your own terms, giving room to your preferred focus and interests;
Enjoy Morocco by spending extra time at the sites of your preference and skip places that do not interest you.
Enjoy Morocco with the latest model of an air-conditioned private car that comfortably seats up to 15 guests.