Is Morocco Safe for Female travelers ?
4 years ago i discovered a website where locals meets travellers "couchsurfing" and i started hosting only females because i was not allowed to host males in my building in  Marrakech . it is where i had the chance to meet a lot of female travellers from all around the world coming to explore my hometown country and the same question they all keep asking me "Is Morocco Safe for Female travelers ?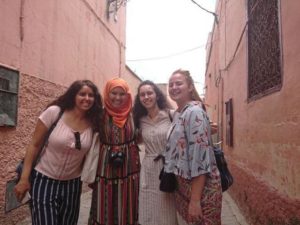 If you don't have a lot of travel experience definitely it is different for a women traveling in Morocco than traveling to a Western country. overall most well-traveled areas are quite safe .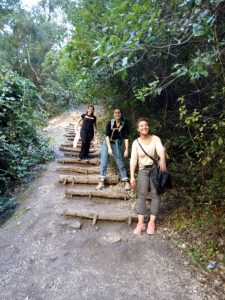 Cat-calling and some lewd comments can be targeted frequently to both Moroccan and foreign women and the best response is to simply ignore those remarks, and sales people can be pushy to the extreme. Depending on where you're from, this will either not bother you at all or make you quite uncomfortable. What it shouldn't do is threaten you.
 Where there are tourists, there are police
the answer to the safety of females travelling the country, in fact Morocco is  the most politically stable country in North Africa, and the government has been investing more in its infrastructure to be able to attract more tourists. Many police are in plainclothes and even if you don't see them, they are watching you. Because at the end of the day,Tourism is a major industry in Morocco and the last thing authorities want is bad publicity.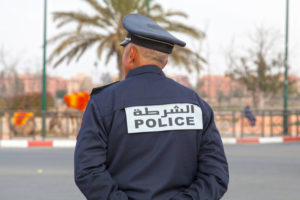 . 
Safety tips for women travelling Morocco
Don't wear anything flashy jewelry — A good universal rule,
keep your  valuables — Since pickpocket can happen , take the minimum you need when you leave your hotel or riad. 
Always negotiate taxi prices before you get in
If you are approached and are uncomfortable, don't be afraid to say 'no thank you' and move on
Always hire a certified legal guides and don't accept tours from strangers or 'fake guides in the medina'
Carry small bills so  you don't have to get out larger notes
Dress appropriately – this is a conservative country here is a complete guide on what to wear when traveling to Morocco
Ask people before you take their picture – they may ask for money .
Try memorizing routes (or drawing a map) to avoid having your phone out all the time
Drink bottled water; ask for drinks without ice
You can read more Tips here