Morocco Dress Code
What To Wear In Morocco A Complete Guide 
Morocco dress code ? What is it ? Is one of the most popular and first questions i receive from my female traveling  to Morocco , the answer is there are no laws for the country governing what you can or can't wear. But you may want to consider what you wear in order to be respectful towards the local community and to avoid unwanted attention.
Morocco Dress Code for woman  in Marrakech?
Morocco Dress Code In Marrakech or any other big city (Casablanca,Fes,Tangier,Agadir …) walking the streets of a big city like Marrakech you will see women dressing in   different ways some girls wear tight jeans,short-sleeved tops and knee-length skirts. other wear dresses and skirts some other are completely covered except  their eyes, My advice is to be respectful and try to avoid showing a lot of skin.
In Small Villages and Rural Areas
Small villages and Rural areas are different from big cities, people are more traditional and conservative, i was born and raised in a small village in Atlas Mountains, now i live in Marrakech where i can wear whatever i want but whenever i am visiting my hometown i always consider what i am wearing and it is  definitely a bad idea for women to wear shorts or skirts above the knee,i advise you to wear longer pants or dresses and shirts that are t-shirt length.
Morocco Dress Code inspiration  
Long Dresses 
long dresses are your best friend in your trip to Morocco, they are both appropriate,stylish and a good idea when it is very hot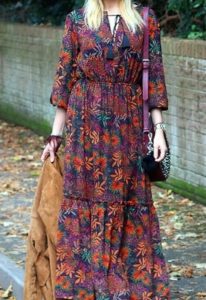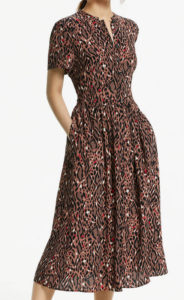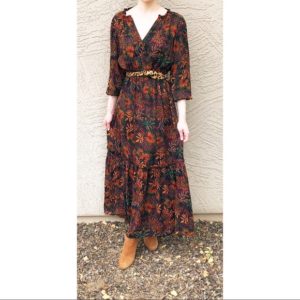 Boho Pants 
Boho pants are ideal in the summer, they are light and cool in the heat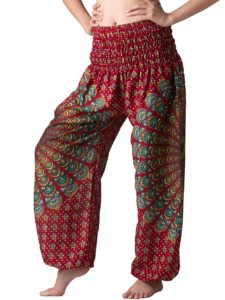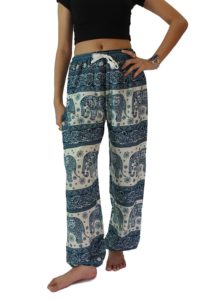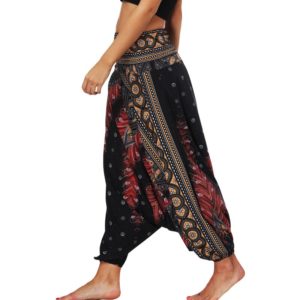 Casual top and pants
some short sleeve and some long sleeve t-shirts to go with everything. You can wear  a long skirt, linen pants, jeans, leggings,boho pants…..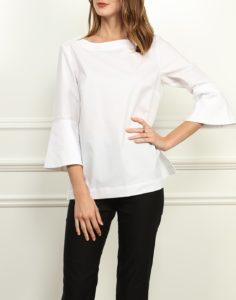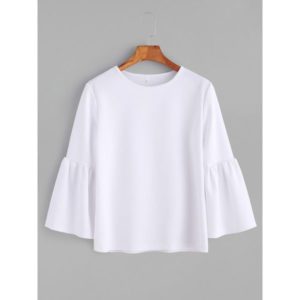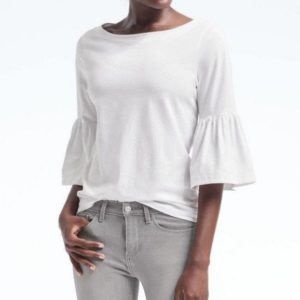 What do you wear on a camel ride in Morocco?
Camel Ride is a must to do when visiting  Morocco, however The camel's  hump is scratchy and rough you need to wear the right clothes, stick to loose-fitting light pants with long sleeve or shirt , comfortable, well attached sandals to your legs  or sport shoes. And of course a scarf is a necessary accessory during a camel ride