fdeErg Chebbi Or Erg Chigaga
Erg Chebbi Or Erg Chigaga Which Desert Erg To Visit In Morocco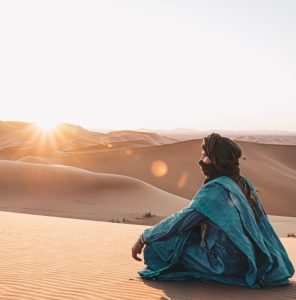 Spending a night in the Sahara Desert is a one lifetime experience, a lifelong dream for anyone  traveling Morocco Any forum will tell you that there are two places in Morocco where you can actually spend a night in the desert: the dunes of Erg Chebbi and the dunes of Erg Chigaga, both of them require between 8-10-hour drive in the car. The simple answer for this question is it depends on what you like and your travel style.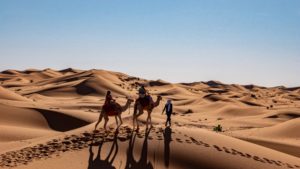 Erg Chigaga is less visited then Erg Chebbi, as it is not easy to access After arriving to the gateway town of M'hamid.the 60 km drive  taking to chigaga dunes have to be by 4X4 and a skilled knowledgeable driver as the road is not sealed and less explored what makes it wilder.Chigaga dunes are for travelers looking for isolated,savage, private and unique experience, It has a wild landscapes driving from mhamid you will pass by  the vast dried up Lake Iriki in the Iriki National Park giving a great view and landscape.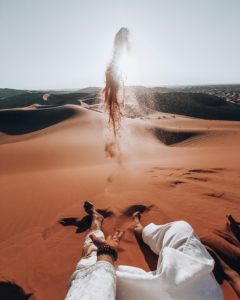 Erg Chebbi is more popular , easy to access and well developed, Hotels line the sting of the desert you can easily hire a 4X4 or take camel ride to climb the desert camp to spend the night. Unlike erg chigaga here you will see more people and camps are not far from each other.
Erg Chebbi
Erg Chigaga

higher dunes can reach 160m
 relatively easy to reach
higher visitor numbers
more developed
provides more interaction with other tourists, with larger camps all set more closely together.

lower dunes in comparison,around 120m
only accessible in a 4×4 with a competent driver
fewer visitors
wilder landscapes
isolated and savage
very private and exclusive experience